Ghosted | Maddy O'Reilly | London River
Sep 20, 2019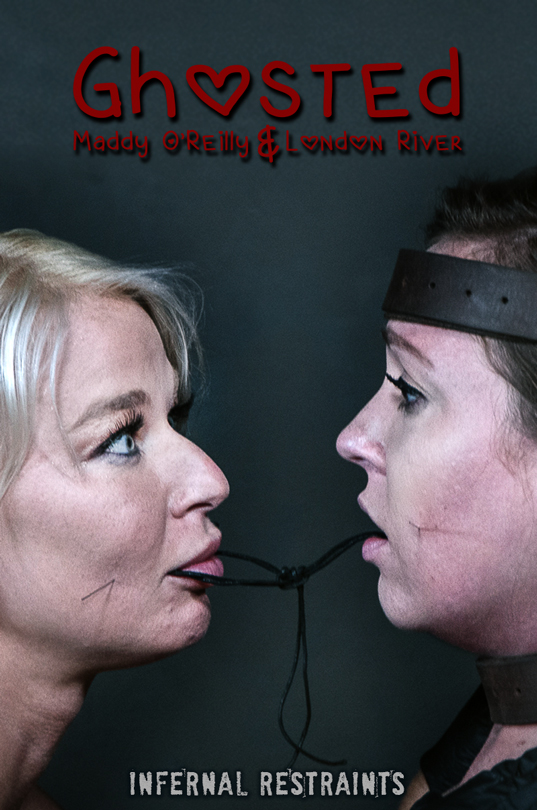 Sometimes I just lose interest in people I'm talking to. London was a great kisser and super hott. I was really feeling it, but I just sort of moved on. She didn't! She didn't at all! She has become obsessed.

I can see now that ghosting on her was a big mistake. I could have had her sexy body on me without all the pain. Oh the pain!! She is so cruel. Does being ghosted on really hurt this much?

I promise I'll never leave her! Why would I want to? I should never have ignored her messages. I was so mean. I'm the cruel one! London is only helping me to be a better person. She's so good to me!
Bait and Switch | Maddy O'Reilly
Jun 21, 2019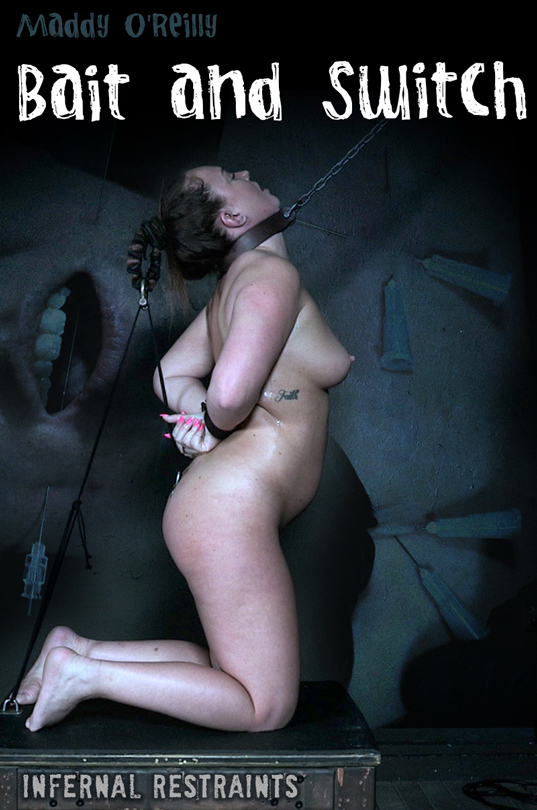 I don't consider myself a prude. It's important for a performer to set her limits and demand that they be respected. Producers, clients, customers, men never respect our limits. They push, they twist, the bargain.

This time it's gone too far. I came for a simple bondage shoot. He had different ideas. It started with a few little touches. Nothing I haven't put up with before. I told him I was uncomfortable. That only made him mad.

It all went down hill from there. I keep using my safeword. I keep calling "red", but I think it amuses him and excites him. If he ever lets me go I'll tell the world what he did to me. If they even believe me it won't make a difference.
Pain It Forward: Slashed | Maddy O'Reilly | London River | Stephie Staar
Dec 14, 2018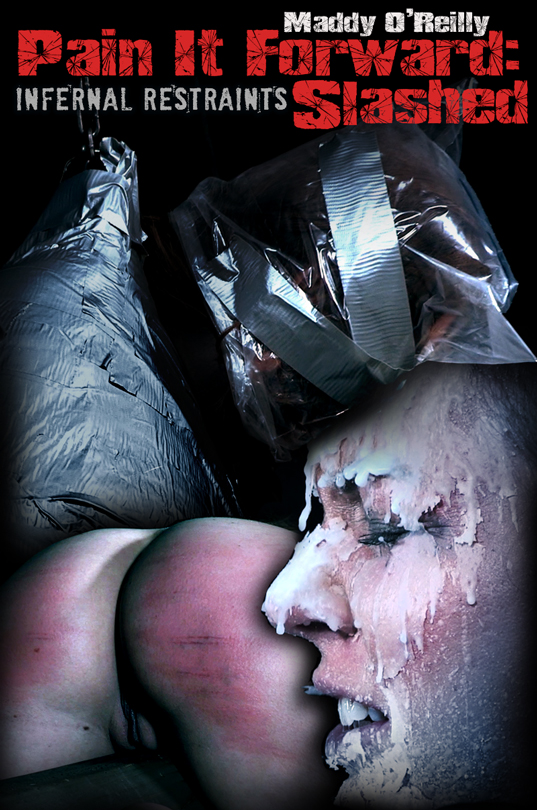 London said she'd be here, but there's just this creepy dude wanting me to come inside his house.
Supposedly London is in there. I should probably just leave, but I can't abandon a friend in need.

It's getting really late and I need to get to work. The sun is almost down.
Maybe I'll just knock on the door. If she doesn't come out I'm leaving.

London is feeling ill. The guy wants me to help coax her from the bathroom to my car.
I'll just see if I can get her out of there. That's all, just a quick conversation, then I'm gone.

Why does my head hurt? What happened? Did he hit me with a pipe? Why can't I move?
All I can taste is metal. Oh SHIT! I gotta get out of here! This is so fucked up!

I keep thinking I see London, but she's not really there. She looks sad. What happened to her.
He says she's dead. Is it her ghost? Was that Stephie Staar's ghost I saw in the car?

I guess I'm dead now too. London is so beautiful. I've always wanted to make out with her.
We can do whatever we want. This is actually pretty great!
O Cum All Ye Faithful Part 3 | Maddy O'Reilly
Jan 27, 2018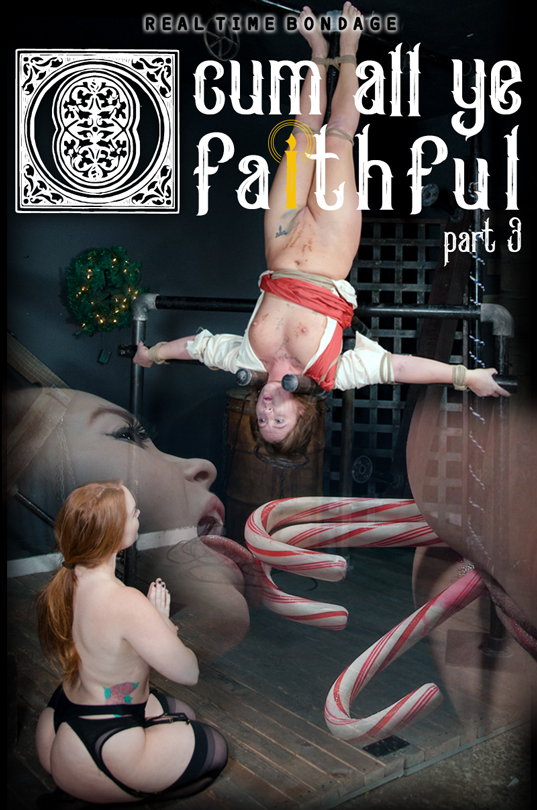 Maddy O'Reilly is opening her Christmas gifts. With each one comes a new way to torment her. A caning, a whipping, an orgasm, and a spanking. Maddy is so nice and opts to give her spanking to Summer. After all it is Summer's favorite thing.

Head down ass up that's the way we like to put Maddy while we stick things in her butt. To make sure we don't break the theme it's candy canes going in her pussy and asshole. How many can she fit? Almost instantly she feels the cool burning sensation from the mint.

The final position is takes all of Maddy's strength. She's put on a giant metal cross. The cross is attached to a huge frame. The frame allows the cross to spin. Once Maddy is tied onto the cross OT spins her upside down and all around. Maddy goes for a terrifying ride.
O Cum All Ye Faithful Part 2 | Maddy O'Reilly
Jan 20, 2018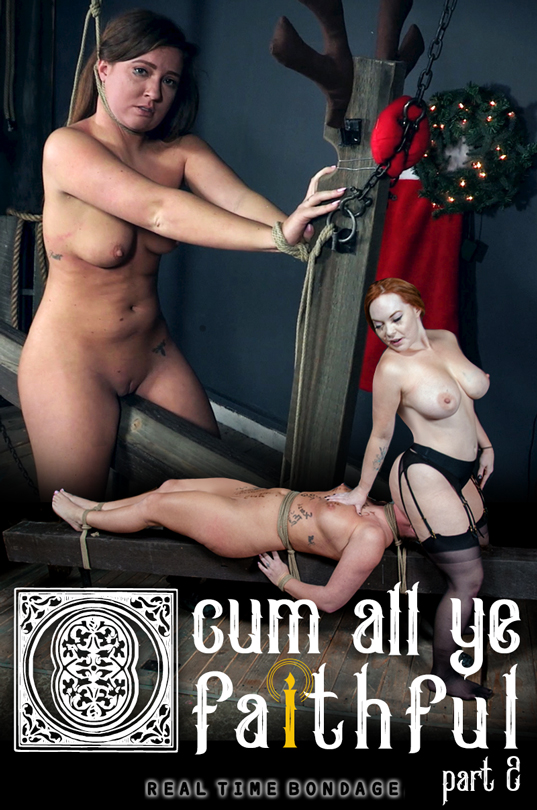 Maddy is attached to Summer's crotch. Any movement pulls on her tender pussy. Maddy is untied and put on Rudolf the wood-nosed paindeer. The fear begins to set in as she's attached to the suspended wooden horse.

Her legs are pulled apart and her arms are pulled in front of her. There's no way to relieve the weight on her tender cunt. With her neck pulled up tight she's ready to start her ride. OT starts the ride with a little vibration. The paindeer begins to trot and OT brings out the electric prod.

Maddy is ready for the next torment. She's tied firmly to a post laying down. Each member has their name written on her body. Then it's time for summer to use her fantastic assets to torment Maddy. Summer gets spanked as she holds her tits and ass over Maddy's face.